The Business – House Doctor Exterminating
Since 2007, House Doctor Exterminating has been effectively treating and eradicating termites, insects and other pests throughout the Phoenix valley. The House Doctor owners have over 50 years of combined pest control knowledge, and use their experience as a weapon to eradicate pests, and give homeowners, business owners, landlords and real estate professionals a solution to their pest problems. By offering excellent service at a fair and competitive price, we continue to grow and expand. We strive for 100% client satisfaction, and stand behind our trained staff and professional service to solve your pest problems! We always do what is in the best interest of the client.
Thus, at House Doctor Exterminating, we owe our success to our satisfied clients, who have generously referred us through word-of-mouth, and have even left us encouraging feedback on review sites such as Yelp and Angie's List! Without our clients' support, we would not be where we are today, and we would like to thank everyone who has helped us get here. At house Doctor AZ, we enjoy serving others as a way of life, and if you have any pest needs, we hope you'll give us the privilege of serving you as well!
Charles Wells - Co-Founder
Charles "Chas" Wells (father-in-law to David Ramos, Owner of House Doctor Exterminating) started out in the pest industry way back in 1967, when he joined the United States Air Force. In the USAF, Charles was trained as an engineer, specifically an entomologist, where he served as a military public health server in Southeast Asia. In 1979, Charles went to work for Heritage Termite in Van Nuys, CA, as a termite inspector. Five years after going to work for Heritage Termite, in 1984, Charles started his own local California company: Chaswells Termite and Pest Control. A year later in 1985, Charles' daughter Tracy married David Ramos, who would eventually become his business partner. Seven successful years after starting his own business in 1991, Charles sold the company, and shortly after, moved to Arizona, in 1993.
In 1995, Charles once again returned to the industry, and went to work for pest giant Terminix International. He stayed with Terminix until 2003, when he began working with his son-in-law, David Ramos, who was managing a local Phoenix valley termite and pest control company. Charles continued working with David, and eventually helped found House Doctor Exterminating in 2007, and they still work together to this day.
David Ramos - Owner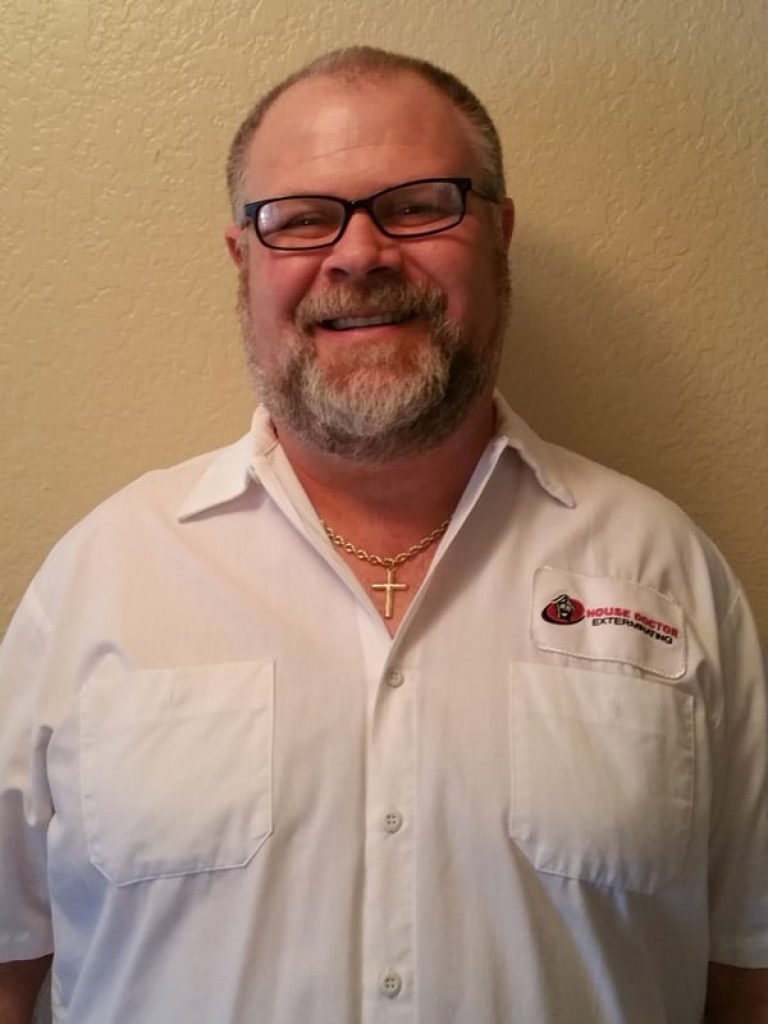 David Ramos began learning the termite and pest control business, when he went to work at Chaswells Termite and Pest Control in November of 1984, owned by his future-wife Tracy's father, Charles Wells. A year later in 1985, David indeed married Tracy. In 1986, David went to work for Western Exterminators in California as a termite technician and salesman. In 1992, he advanced to a position at Dewey Termite and Pest Control, but left California shortly after, in 1994, in the aftermath of the infamous 1994 Northridge Earthquake.
Having moved to Arizona, in 1995, David went to work for Phoenix Pest & Termite as a termite inspector and salesman until 2000, when he left to become a termite department manager for a local Phoenix valley termite and pest control company. When the company sold in 2006, David Ramos and his father-in-law Charles Wells, along with their supportive family, decided to take charge themselves and founded House Doctor Exterminating in 2007. And the rest is history…